And becoming a
professional Interpol fan
...
Could I make a living off that?
Fuck it, I don't care.
The gig tonight was amazing.
RDS is probably the worst venue I have
ever
been in...
The crowd were fucking dismal and the sound was shocking...
But even those reasons right there weren't enough to deter me from enjoying myself...
The band were on top form as usual...
Said nothing to the crowd (some things never change)...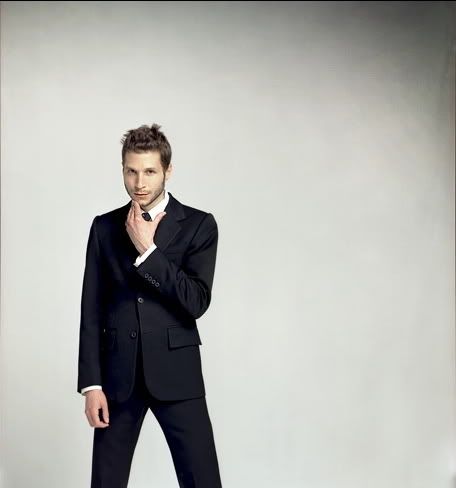 Kessler
is one of my favourite guitarists. The way he makes it sound so crystalline & sharp is a joy.
They're such a tight out-fit.
The new songs (
Lighthouse
in particular) were terrific tonight.
But it was the old timers that got this Interpol-Fruit the most excited.
Obstacle 1...
PDA
(Which was the closer)...
Stella...
Say Hello to the Angels...
I quite like the idea of people singing collectively about a girl who gives really good head...
And as always, the kiss on the mic at the end of the second verse from Paul...
The only bad thing was Banksy hanging out with fuck-head Bono in Dalkey today.
Bono was up on the balcony watching the gig.
And yes, he looked like a complete cunt.
It astounds me how much I still love this song...
Even after it was released as a single back in 2002 and I have played it to death a million times...
The opening riff still makes me weak at the knees and the lyrics are one of Banksy's best...