Is that really true?
If one good thing happens, does it have a
domino effect
and a couple more good'uns come rolling?
Because if it is truly legit then I cannot fookin' wait to see what nombre trois will be...
1.
Glassjaw
live in
Tripod
May 12th 2008...
One of my favourite bands of all time who I sing about non-stop will be here in May...
You
need
to see this band live, it'll be insane.
Back as a 4-piece with a new album to boot.
Daryl Palumbo
is a GOD and stands shoulder to shoulder alongside some of my fave people ever.
Lyrically, he has mastered his craft, but the way he emphasizes the tone of every single syllable is incredible.
This should be down as the number 1 show for you to see in an already packed-full-of-awesome-gigs this May!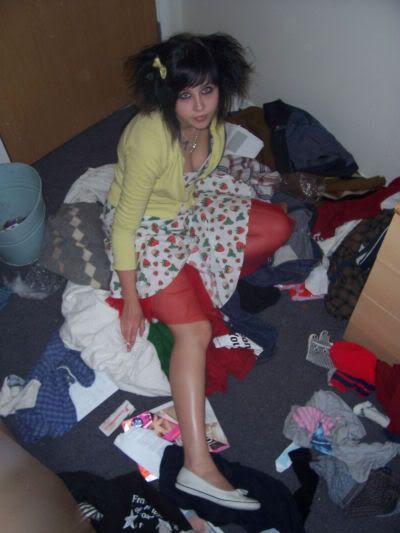 2. It's been almost a year to the day the last time I saw this girl. She came over for the best gig of 2007
(Brand New in Tripod)
where we got to hang out with our hero
Jesse Lacey
and I will get to see her again soon (pretty much exactly one year on).
I was in love with this girl for the best part of
2 whole years
so I am pretty excited at the prospect of seeing her again.
Nikki has turned into a professional journalist now though...
So I'll have to keep my trap shut and not get too drunk around her...
Nikki is allowed two pictures to be posted of her because I have never met a prettier girl in my life (yup, she is more attractive than
Shannyn Sossamon
which I'll admit right now)...
So what can number 3 be?
Havant & Waterloo
beating Liverpool in the FA Cup?
Gerrard
getting stretchered off with a broken leg?
Mourinho
becoming the next Ireland manager?
Ireland
winning
the 6 Nations?
All of the really shit bands in the world dying?
Finding lots of money and being able to afford new music equipment?
Chris Morris
becoming my best friend?
Spending a week in
Montauk
for free?
Canada
only being a 30 minute journey away?
Dylan Moran
taking up a residency in my living room?
Endless possibilities.